CALA, Advocating for and Informing you about Assisted Living in Connecticut.
The Connecticut Assisted Living Association (CALA), formed in 1995 as Connecticut's own Assisted Living trade association, promotes and supports both its assisted living provider and associate members through education, strong and active committee work, a regular schedule of industry specific programming, a recurrent calendar of thematic seminars, a quarterly newsletter, legislative and public policy advocacy, and an annual day long conference conveniently held in central Connecticut.
CALA is the only state Assisted Living association to collaborate with, the Hartford Courant, a major media outlet to produce an annual consumer resource guide about Assisted Living.
Announcements
calaadmin
Please contact Christopher Carter, CALA President at (860) 434-5760, cpcarter@ctassistedliving.com should you have any questions. We [...]
calaadmin
Held annually in more than 600 communities nationwide, the Alzheimer's Association Walk to End Alzheimer's® [...]
calaadmin
CALA and ISLE are pleased to partner with The Alzheimer's Association CT Chapter forming Connecticut [...]
Lyman Orchards Golf Club, Middlefield

-Wednesday, October 2, 2019 - CALA's 15th Annual Red Delicious Golf Outing, Lyman Orchards Golf Club, Middlefield

Location TBD

-November 2019 - CALA's Annual DPH Regulatory Update

The Aqua Turf Club, Plantsville

-Wednesday, December 4, 2019 - CALA's 24th Annual Meeting of the Membership & Awards Dinner, The Aqua Turf Club, Plantsville
Enrich the growth of the assisted living industry in Connecticut and discover the benefits of membership
CALA Member Benefits:
 Effective and timely Connecticut-specific public policy advocacy
 Education opportunities designed for senior housing and service providers to enhance the lives of those they serve
 Four annual awards events which celebrate and spotlight both member and resident accomplishment
 Industry specific programming which fosters innovation and service excellence
 Peer-based committees and proactive quality initiatives that promote and support best practices
 Innovative and unique efforts to create public awareness of Assisted Living as a senior housing and service option
 The 34th state affiliate of Argentum – the leading national trade association serving companies that own, operate, and support professionally managed senior living communities in the United States
 An abiding commitment to providing the highest level of member value
Values Statement
Accountability
Conducting business and providing care and services consistent with the expectations of those we serve.
Compassion
Understanding the special needs of those we serve
by promoting dignified quality care.
Innovation
Proactive service delivery through continuous improvement and feedback from our customers.
Integrity
Honesty in all our interactions with our customers.
Professionalism
Our commitment to the highest standards and character in our relationships with those we serve
and others with whom we interact.
Respect
Treating people in a manner that recognizes their past history and their contributions to Assisted Living.
Join CALA today.
For information about CALA membership please contact Christopher Carter, President at 860-434-5760 or cpcarter@ctassistedliving.com.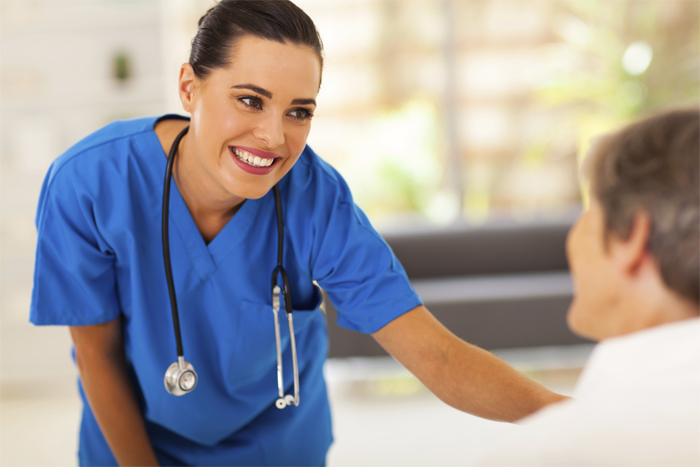 calaadmin
CALA's Assisted Living Executive Director Certification Course was designed and developed by in-state faculty with experience in Connecticut's legislative and regulatory environments. CALA's state specific course uses the NAB curriculum as a template and is comprised of 16 hours of in-person classroom work and includes all study materials. Assisted Living models differ state to state - Get ahead of the curve with CALA.
calaadmin
Now Accepting Applications: Executive Director Certification Registration for the fall Certified Director of Assisted Living (CDAL) exam is now open. Successful completion of the exam is one of the requirements for attaining executive director certification through the Senior Living Certification Commission (SLCC). November 1 marks the registration deadline for the testing period taking place this fall. Register at slcccertification.org.
RECENT CALA NEWS
Chris Carter
Inspīr Carnegie Hill is the convergence of luxury accommodations and amenities, exceptional hospitality, cutting-edge technology, innovative wellness and life enrichment [...]
Chris Carter
Watermark Retirement Communities has named Bloomfield, Connecticut resident Andrea Ellen as managing director of new project development. Ellen will oversee [...]
calaadmin
Like Benchmark founder, Tom Grape, residents of the new Sturges Ridge of Fairfield assisted living and memory care community in [...]
2017 CALA Annual and Best Practices Awards
Presented at CALA's 22nd Annual Meeting of the Membership and Awards Dinner, December 6, 2017
Humanitarian Award
Christian Negron, Middlewoods of Newington
Distinguished Service Award
T.J. Casey, Sr., Gaffney Bennett & Associates
Best Practices Award – Staff Recruitment and Retention
Artis Senior Living – For their Partnership Profile program
Media Award
Linda Thomas, Ridgefield Crossings
Young Leader of the Year Award
Jake DeLucia, Crosby Commons
Best Practices Award – Resident Care
McLean – For their Memory Care Volunteer Program
Best Practices Award – Marketing
Maplewood Senior Living – For their Center for Aging Innovation and Technology
Best Practices Award – Managed Residential Services
Hoffman SummerWood – For their Safety Intelligence & Mock Disaster Drills program
2016 CALA Annual and Best Practices Awards
Presented at CALA's 21st Annual Meeting of the Membership and Awards Dinner, December 7, 2016
Distinguished Service Award
Arlene Parmalee, RN, Duncaster
Best Practices Award – Managed Residential Services
Crosby Commons – Law Enforcement Appreciation Day
Young Leader of the Year Award
Jesse Wescott, The Retreat
Best Practices Award – Marketing
United Methodist Homes – Caregiver Link
Best Practices Award – Resident Care
The Greens at Cannondale – Enriching Life Through Music
Best Practices Award – Staff Recruitment and Retention
United Methodist Homes, Supervisor Training
2015 CALA Annual and Best Practices Awards
Presented at CALA's 20th Annual Meeting of the Membership and Awards Dinner, December 2, 2015
Distinguished Service Award
Catherine Duncan, Maplewood at Stony Hill
Humanitarian Award
Vidya Teredesai, The Greens at Cannondale
Young Leader of the Year Award
Sanela Kazic, Maplewood Senior Living
Distinguished Resident Accomplishment Award
Lillian Hillman, Hoffman SummerWood Community
Board Chair Award
Eleonora Tornatore Mikesh, The Alzheimer's Association CT Chapter
Best Practices Award – Resident Care
The Atrium at Rocky Hill – Delivering Resident – Centered Programs in Memory Care
Best Practices Award – Managed Residential Services
The Watermark at East Hill – Boy Scout Camp Out
Best Practices Award – Managed Residential Services
Cedar Mountain Commons
Best Practices Award – Marketing
Hoffman SummerWood Community –SummerWood's Pages of Memories
Best Practices Award – Staff Recruitment and Retention
United Methodist Homes – Mission, Values & You