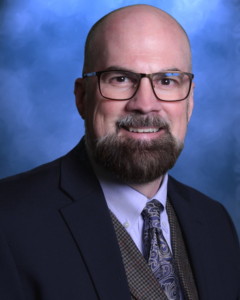 On January 17th, Gustave (Gus) Keach-Longo joined the Towers as President/CEO.
From the beginning of his career, at age 16 when he started as a "Porter" in a CT nursing home, Gus has worked with seniors.  Gus' passion for seniors grew as he learned how he could make a difference in the lives of the seniors in that nursing home through getting to know each person and by always putting the person before the task.  His visionary thinking, sensitivity and depth of knowledge of seniors' experiences will help lead The Towers forward as we begin our next 50 years of serving our community.  "As a professional whose practice is the field of aging in Connecticut, I have always admired the reputation of The Towers.  I am honored and grateful to be given this opportunity to join this outstanding community and look forward to working alongside the Board of Directors as we start to plan for the future," commented Keach-Longo.
Gus holds a Masters in Health Administration from Rensselaer Polytechnic Institute and is a licensed CT Nursing Home Administrator.  His Ph.D. studies at UCONN focused on Human Development and Family Studies with a concentration on Gerontology (i.e. the study of aging).   In prior roles Gus was the lead in the development of new initiatives for senior programs, including the startup of a special CT Assisted Living Demonstration Pilot project in Hartford.  He also led the creation of another special assisted living specifically for Veterans.  This included working with Veterans Administration on the model for services, funding, building design and implementation strategies.  In a prior role, Gus was responsible for the executive leadership of several senior citizen community-based services including a "Meals on Wheels" program that delivered 7,000 meals daily throughout central CT.  In addition, Gus has remained an Adjunct Instructor in the Human Services Department at Tunxis Community College.
Visit The Towers, meet Gus and share your thoughts on how our community can move forward together. You can contact Gus at Gus@towerone.org, or (203) 772-1816, ext. 320.